Cinco De Mayo, or the 5th of May, is a celebration that's often confused. It's not actually a celebration of Mexican Independence, although that's a key Emotional Competency worth developing too. Back in old Mexico, it's a celebration of the battle of Puebla, and in the US, it's a celebration of the rich Mexican culture, and a heritage that transcends borders. Some think of it as a celebration of neighbors.
Neighbors learn about diversity of culture, and viewpoints. Good neighbors also learn, among other things, to practice Effective Confrontation, Understanding Others, and Constructive Discontent.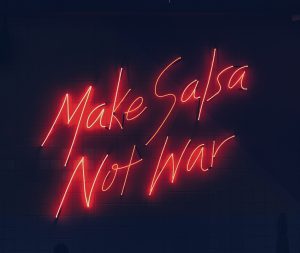 Happy Cinco De Mayo! If you're interested in becoming a better neighbor, check out all these Emotional Competencies, and if you're ready to start developing your EQ, get started today on EQDashboard.
Photo by Obed Hernández on Unsplash
Photo by Natalya on Unsplash